Blog Archives
See on Scoop.it – Designing design thinking driven operations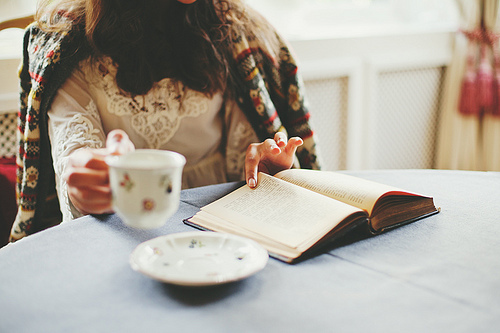 I have promised myself that I will attend the next PR Salon Meeting in Amsterdam*. While I have tried to in the past, the idea of spending 4h on a train has so far stopped me from it. This time though, the topic hits close to home: the session is all about co-creation and its role in communication.
Fred Zimny's insight:
It is indeed that simple.
See on carmenneghina.com
Related articles
Designing Value – User centered innovation and strategy development
October 5, 2012 at 1:00 PM – 5:30 PM
Hotel Arena, Amsterdam, Amsterdam
Taken from their website
The
Finnish Design
and technological innovations have gained quite an attention lately, whereas The
Netherlands
has always been a forerunner in commercialization and value driven strategies. A combination of design, business know-how and technological innovations has proven to be a excellent mix to design new business strategies and innovate client driven services. Thus, there must be knowledge that we Dutch and Finns can share!
We at Finnish Dutch Trade Guild are celebrating our 25 –year anniversary, and therefore gathering some latest Finnish and Dutch know-how on innovation, service design and business strategy planning together.
Our "Creating Value" afternoon seminar takes place on Friday 5th October 2012, from 13.00 to 17:30 in Hotel Arena, Amsterdam. After the seminar we have cocktail and dinner, for those who wish to continue the day with networking Dutch and Scandinavian professionals.
The idea is to change knowledge and thoughts on how to improve business models and how to create more value to your business. We are happy to introduce you some of the leading experts on this field in The Netherlands and
Finland
.
Speakers:
• Mr. Klaus Korhonen, Ambassador of Finland & Honorary Chairman of the FDTG
• Mrs. Hanne Österberg, FDTG
Board member
and seminar moderator
• Navigating Futures – Designing User-Driven Innovations * Mrs. Anne Stenros, Vice President of Design at KONE, member of the steering group of Finland's national innovation strategy
• Reinventing Collaborations * Mr.Arne van Oosterom, Owner DesignThinkers, founder
Design Thinking
Network, Co-Founder StartUpLAB & CareToDesign
• Contradictions: An exploration of the various contradictions surrounding the topic of Design * Mr.Stefan Pannenbecker, Vice President Industrial – Design at Nokia
• Service Design concretized * Mrs.Satu Miettinen, Doctor of Arts,Professor of Applied Art and Design at the
University of Lapland
• Business by Design: How to create sustainable value by tomorrow * Mr.Mark Hoevenaars, Branding & Innovations Expert, Managing Director/Strategy Director at VanBerlo Communications
You can register through our website 
www.fdtg.org
. The last minute deal is two registerations for the seminar for 175€. The dinner per person 75€. Registerations by 28.09.
Kind regards, and hopefully until October 5th!
The Board of The Finnish Dutch Trade Guild
Labels: Business Club, business development, design, design thinking, Finland, innovation, netherlands, scandinavia,
Service design
thinking, Finnish Dutch Trade Guild, FDTG

Photocredit:
霧の中をロープウェイで下ってる。
んだけど、何も見えなくて止まってるんじゃないか?ってくらい不思議な感じ。 (Instagramで撮影)
(via cocokashi-co)
Related articles