Blog Archives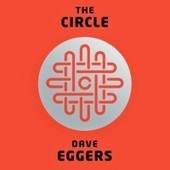 If you're you're familiar with the Internet — and since you're on it right now, we're going to assume that you are — Dave Eggers' new book The Circle will likely sound more than a little tone-deaf.
See on www.wired.com
Photocredit: turquoiseiolani:
Related articles
I just read about Emily and Paul in David Rock's Your Brain at Work. Parents of two children in their struggle for an ideal work-life balance. Emily just got promoted in a large corporation; Paul runs his own business as a software consultant.
The pressure in their lives, just like yours and mine, is filled with a bewildering blizzard of friction, tension, ambition, execution in the midst of emails,
phone calls, conference calls, meetings, projects, proposals, and plans. Yeah, the kids are also an essential part in the lives of Paul and Emily.
Indeed, very recognizable!
Staying ahead of the storm becomes a seemingly insurmountable task provided we do not acknowledge how our brain works.
In David Rock's book, we lean how Emily and Paul's brains work as they attempt to sort the vast quantities of information they're presented with, figure out how to prioritize it, organize it and act on it. The author is aware of how a the brain works—and more specifically, how it can perform in an optimal way in a work setting. We learn getting things done and feel comfortable at the end of the day with your beloved spouse and kids.
The core
YOUR BRAIN AT WORK explores issues such as:
why our brains feel so taxed, and how to maximize our mental resources

why it's so hard to focus, and how to better manage distractions

how to maximize your chance of finding insights that can solve seemingly insurmountable 
problems

how to keep your cool in any situation, so that you can make the best decisions possible

how to collaborate more effectively with others

why providing feedback is so difficult, and how to make it easier

how to be more effective at changing other people's behavior


My rating

 

4,5 stars on a scale 0-5.

David Rock really rocks, bringing neuroscience studies and insights to the battlefield of work/life balance and even more important for  management and leadership.
The author provides easy access to the insights of complex studies and even more important constructs these into doable concepts. For me the real eye-opener was the introduction of the Scarf-concept as a valuable elaboration of change leadership concepts. Cecil Dijoux recently wrote about the concept in his post http://thehypertextual.com/2013/04/23/social-neuroscience-scarf-model-and-change-management: a must read with excellent references.
David Rock also contributes to transforming one personal work styles through doable principles. This is an  invaluable contribution for me creating – indeed – a better work/life balance and acting as a better change leader.
This book is recommended reading for anyone who is interested in designing a better work/life balance and for those connecting to a changing context in the business world. It is then up to you how that knowledge and information will be applied by you  to meet business, professional or personal success.