Blog Archives
See on Scoop.it – Designing design thinking driven operations


Salon
Review: The dark side of technology's disruption – USA Today
USA TODAY
Lanier explains that in the pre-digital era, when new "disruptive" technology destroyed jobs, new ones eventually took their place.
See on www.usatoday.com
Photocredit: Chaval Brasil
Related articles
See on Scoop.it – Designing design thinking driven operations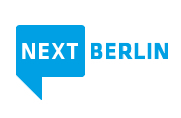 Is the internet reducing us to tribes of attention-seeking, short attention span children? No. But the decisions we make on how we use the internet might be… (Is the internet infantalising us – or is that just an excuse for poor choices?
See on nextberlin.eu
Related articles