Yabba-Dabba Do! was  a made-for-TV animated film based on the original series, The Flintstones,  which is about the juxtaposition of modern everyday concerns in the Stone Age setting

For some reason this is my first impression after having used Webydo.
Building websites can be fun, engaging and sometimes lead to a professional career.
But still an obstacle is you have to code. Yes, i know one can work with WordPress (with some constrains because of its bloggers roots), get help from your neighbour or nephew. But that approach is not effective in case you want to make a living of building websites. Then it is time  to look for sometime else.
And that something else might be Webydo.com: an online service that lets you create and maintain HTML websites. A lot of services like this are appropriate for personal sites, but what stands Webydo apart is that designers can design a website for clients with it.
The Webydo site itself was built with their own tools and their aim is to provide total design freedom for their customers. There are free, and premium options; with most features available for free and the usual options, such as a custom domain name, charged on a subscription basis.
It's possible to set up an e-commerce site with Webydo, you can also host a blog — including a WordPress blog — by setting up a subdomain for your site. Webydo also handles all of your hosting on Akamai powered CDNs, which ensures your site is served in the fastest way possible, wherever it's viewed from.
My impression
For the sake of full disclosure: I was invited the Webydo's marketing manager Cid Carver to review their service.
It was Steve Ranger who wrote on ZDNet about the bad news for old IT: " The tech market is splitting into two – a fast growing cloud sector and a declining legacy element as companies look to dump their ageing infrastructure".
A recent evaluation of the US Government 2003 predictions of the employment of 16 industries creates an impression that the information sector did not meet the growth expectations as stated 10 years ago.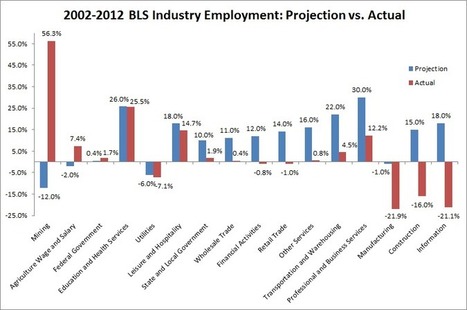 Used a design thinkers mindset, I say that Webydo, the decline of legacy IT and the sharp decline in job opportunities in the information sector all have the same cause. In the last decade, business invested in moving from heuristics to algorithms. With an impact for leadership, employees and managers and technology.
Investing in algorithms is paramount in web design too.
Adobe Muse
– a product name, referring t0 the old world of heuristics and craftsmanship – is a fine corporate example. And so is Webydo on the startup scene (with their impressive 100.000 websites).
Coding websites will become obsolete. Designers focusing on HTML5 or CSS are probably investing in a short term career. A service as Webydo enables any designer to focus on their clients needs and aggressively improving their customer's journey.
Webydo is still about websites.
Looking at the customer journey, i believe there are some considerations. E.g. how can one involve clients and customers in a more collaborative way. And how can the Webydo concept also be enrolled to the other elements of the external or internal online (and offline) environments.
Design a website has become an algorithm. Use these concepts like Webydo to achieve your business and professional goals.