Via Scoop.it – Designing design thinking driven operations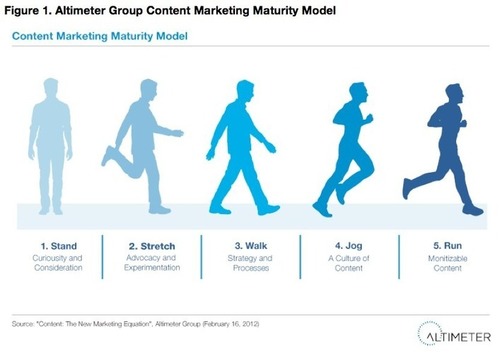 This is an interesting recap by Brian Solis of the stakes and challenges of companies with regards to content marketing. This is based on a report by the Altimeter Group, Brian's firm, produced by Rebecca Lieb.
He makes a lot of interesting observations, starting from the one that social media 1.0 is dead and that effective strategies need to recognize that you're not dealing with a simple audience anymore but an audience with an audience with an audience.
The report also defines 5 maturity stages for content marketing. Which one is yours?
Via www.briansolis.com