Found at http://www.huffingtonpost.com/vala-afshar/6-stages-of-digital-trans_b_9822640.html
Author: Vala Ashfar
Six Stages of Digital Transformation (Research) from Vala AfsharDefinition: Digital Transformation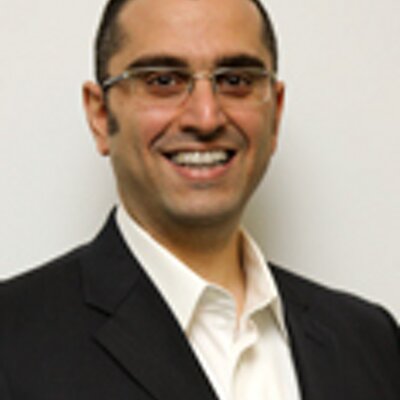 The realignment of, or new investment in technology, business models, and processes to drive new value for customers and employees to effectively compete in an ever-changing digital economy. — Brian Solis, Altimeter Group
Solis' definition of digital transformation noted above is from Altimeter Group's first maturity model for digital transformation, co-authored by Jaimy Szymanski, and in his new report, "The Race Against Digital Darwinism: Six Stages of Digital Transformation," and it differs from other technology-first approaches.
Solis notes that although digital transformation is one of the most important trends in business, shaping how companies work, market and innovate. Solis identifies the six stages of digital transformation and a maturity model that was developed using extensive collaboration with some of the world's leading brands.
The six stage of digital business transformation include:
Organizations operate with a familiar legacy perspective of customers, processes, metrics, business models, and technology, believing that it remains the solution to digital relevance.
Pockets of experimentation are driving digital literacy and creativity, albeit disparately, throughout the organization while aiming to improve and amplify specific touchpoints and processes.
Experimentation becomes intentional while executing at more promising and capable levels. Initiatives become bolder, and, as a result, change agents seek executive support for new resources and technology.
Individual groups recognize the strength in collaboration as their research, work, and shared insights contribute to new strategic roadmaps that plan for digital transformation ownership, efforts, and investments.
A dedicated digital transformation team forms to guide strategy and operations based on business and customer- centric goals. The new infrastructure of the organization takes shape as roles, expertise, models, processes, and systems to support transformation are solidified.
Innovative and Adaptive: Digital transformation becomes a way of business as executives and strategists recognize that change is constant. A new ecosystem is established to identify and act upon technology and market trends in pilot and, eventually, at scale.
Collectively, these phases serve as a digital maturity blueprint to guide purposeful and advantageous digital transformation.
Our research of digital transformation is centered on the digital customer experience (DCX) and thus reflects one of many paths toward change.
We found that DCX was an important catalyst in driving the evolution of business, in addition to technology and other market factors. — Brian Solis.
The research emphasizes that digital maturity requires multi-disciplinary involvement, including:
Governance and leadership
an infrastructure that is driven by leadership philosophies that determine the fate of the business evolution.
People and operations – who is involved
Who is involved in Digital Transformation (DT), the roles they play, the responsibilities and account-abilities they carry, and how a company enacts change and manages transformation, including its roles, processes, systems, and supporting models.
The processes and strategies aimed at improving touch points along the entire customer journey.
How a company tracks data, measures initiatives, extracts insights, and introducesthem into the organization.
Implementing technology that unites groups, functions, and processes to support a holistic CX.
ways in which expertise is introduce into the organization.
According to the research, understanding the six stage of digital transformation maturity will lead to the following business benefits:
Customization the maturity model to inform specific roadmap development
Peer company bench-marking
Executive alignment and buy-in
Bolster sense of urgencyFuture marketing trend insights
Prioritize digital transformation initiatives
Set a new vision, course, and platform for leadership
Develop new models, processes, and a purpose for technology and the future of work
Though the maturity model is presented in a linear format, research shows that companies may span multiple stages at once depending on their goals, resources, and overlapping initiatives," said SolisBy following this model, all aspects of business evolve, including management perspectives
Read all Source: 6 Stages of Digital Transformation [Research]
My point of view: I believe in these kind of models as a concept. Call it CMM and you are back in the 80's.  Refreshing is the focus on customer experience. And yes, not the big will eat the small ones, but – i have sometimes doubts – the fast will eat the slow.